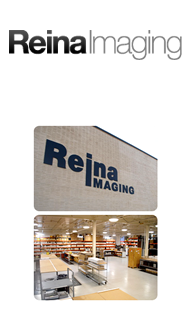 X-Ray Cassette Repair Company, Inc., d.b.a. Reina Imaging, provides x-ray products and services to the radiographic industry. As a manufacturer, distributor, and service center our goal is to provide goods and services that extend the life of your radiographic imaging investments.
As an ISO 13485 with CMDCAS certified company and the largest x-ray grid distributor in North America by volume, our friendly and knowledgeable staff can quickly fulfill even the most custom requests. Reina Imaging's repair service restores all makes and models of x-ray cassettes - including CR Cassettes - to working order. Centrally located nearby Chicago, Reina Imaging prides itself on quick and efficient service - averaging 3-5 business days on most service requests.
Mission Statement:
Reina Imaging seeks to provide world-class radiological products and services to its customers through innovative design, robust manufacturing techniques, and strategic marketing.